I love this idea.
New York's
Museum of Arts and Design
(MAD) is this weekend running an event called
Museum as Plinth: Take One, Leave One
.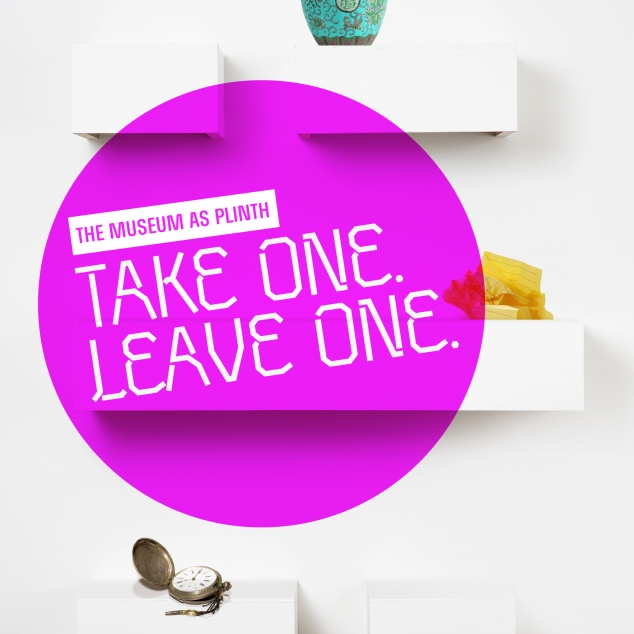 On May 28 and 29, the Museum will install a "take and leave" shelf of objects in its lobby. Visitors will be invited to exchange an object for their own for one from the shelf. Each object on the shelf is given a "From the Collection of the MAD Museum" and, MAD says, "in effect, admitted to the museum's collection." The event seeks to ask questions about how design is identified, valued, and treated in the museum context, and will be documented in an online catalogue and through a blog and social media.
The only thing that would make this better would be if one - just one - of the objects left on the shelf came from the MAD's collection. One secret sacrifice and unknown gift for a giver.