I like to rail against people who read too much into coincidence. Having said that, radium (and Marie Curie) have popped up a lot in the past 24 hours.
A friend sent me this cartoon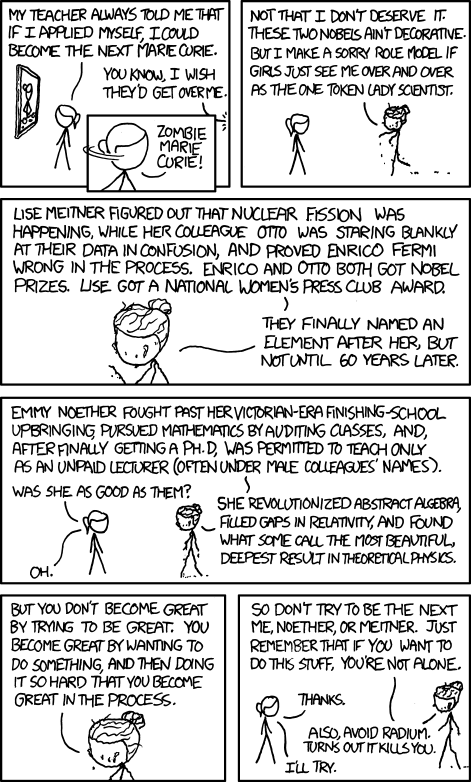 I've just finished the chapter about radiation therapy in Siddhartha Mukherjee's (amazing)
The Emperor of All Maladies: A Biography of Cancer
(put aside 10 minutes to read
this great New Yorker review
)
And tomorrow on the radio I'm going to be talking about Lauren Redniss's
Radioactive: Marie and Pierre Curie - A Story of Love and Fallout
.